Also known as a security booth or guard hut, portable guard shacks are available in a variety of configurations, floor plans and styles.

Portable guard shacks offer an inexpensive and convenient alternative to new construction.
Having a portable guard booth on the premises is crucial in the case of businesses that frequently move from location to location, such as amusement park providers and construction companies.
They're also great for permanent structures such as military bases, prisons, manufacturing plants and more.
Our portable guard booths and attendant booths are available in a variety of models to suit your space constraints, security needs, budget and other concerns.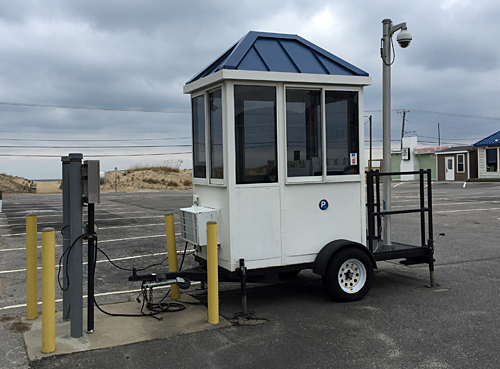 Crafted of heavy duty materials such as steel and even bullet resistant glass, portable guard shacks make an excellent addition to your job site.
Click below to get your quote on both rentals and purchases now. It's more affordable than you think!
Security Guard Houses, Parking Booths, Ticket Booths
Security, Parking, and Custom Designs. Access to  a huge line of fabricated guard shacks, prefabricated guard houses, and portable security booths.
Portable Guard Shacks For Rent
Guard Shacks For Sale
Security Guard Booths
Prefab Guard Booths

Guard booths can come fully equipped with shelving, HVAC,  electricity, and internet connections. Security Guard Booths available in all shapes, sizes and styles made and available for delivery anywhere in the United States.
Compare pricing on guard shacks from to top manufactures.